Special Interest Club Related Items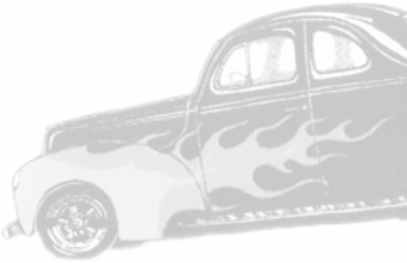 Useful Sites
Trials and Tribulations:
Humorous musings of events gone by






MG Hotrod by Mat Hurwitz



Back in 1959 I had a customer at Mat's Good Gulf who drove an MG-TD. He was 17 and a rich spoiled brat but a good kid. One day he asked me if I would install the engine from my old retired V8-60 dragster in his MG. I said I could do it but not unless his father, a customer, came to me and authorized the swap in person. I can imagine the nagging and pleading that went on at home, but sure enough the dad arrived in two days and gave his OK. He demurred "my kid is nuts", and I agreed but assured him that the swap was feasible but no guarantees and half the money up front. No sweat...dad pulled out his wallet and handed me $300.

I pulled the perfectly mint 4 cyl mill and installed the powerful, full race little V8-60 and tranny. The only tough part was to make an oil tight adapter to the MG driveshaft and to shorten the shaft. I rejetted the carbs back to stock. That done it was time to test the finished product. I called the kid to come over to drive it on its maiden voyage. The car ran perfectly without any changes. I got paid and the kid drove off smiling from ear to ear. A few months later I got a call from the kid...from Denver Colorado. He had driven non-stop without a hitch from Boston to his college. I never heard another thing about my customer and my engine.

I sold the MG engine and tranny to a customer with a worn out mill in his MG and swapped it over for another $500. Everybody was happy.







All content copyright © 2010 Ty-Rods.org, all rights reserved.