Special Interest Club Related Items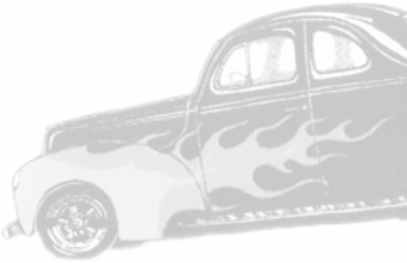 Useful Sites
Das Bullet Bonneville 2010 Record Run: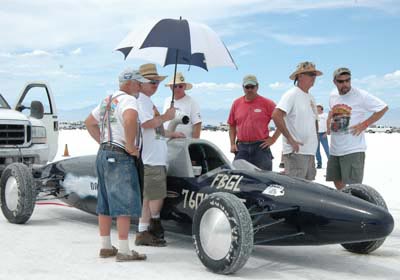 Frank Cutting 2010 Bonneville Trip

Off we go again. FJC, Jim English and Dick Evans left Gill Sunday August 8th at ten minutes late. This year Bob Parker is racing and so Dickie has agreed to serve as assistant driver. Jim English would like to drive, but I told him Jim Cosgrove vetoed it, and I agreed.


We have a new trailer, forty-two feet of aluminum, orange in color with flames down the side. An observation deck, self-contained generator, microwave, television, sound system and air conditioning are available. The old trailer served us well, but it became rusty. So, Jim and I bought this used for $14,000 +/- and added new brakes, a couple of tires, E Trac, refined the winch. We feel an aluminum trailer should last indefinitely.


Parker left yesterday for Ozzies' to have his car aligned. We anticipate meeting him past Syracuse, N.Y. around . FJC is driving and talking with Dickie. Jim English is in back listening and snoozing. We can't seem to get Bob on the phone. It's some snafu I can't remember- maybe calling his home phone number. So we get some lunch at a diner that is much farther from the thruway than the lady at the toll booth indicated. We returned to the tollbooth and fuel and wait for Bob. He arrives and informs us that his rear wheels hit the body. They are new wheels he received but didn't install until he got to Ozzie's.
All content copyright © 2010 Ty-Rods.org, all rights reserved.