Special Interest Club Related Items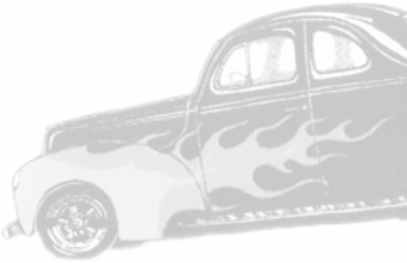 Useful Sites
Trials and Tribulations:
Humorous musings of events gone by





Every year the Tyrods club (that's how we spelled it in the 1950's) had its annual meeting at Kenny Hodges beachfront home in Bourne. There was, as usual, a good turnout. Many of the guys came in their hot rods. Whitey Gould drove his Pantera with Paul Burke as his passenger. Mat Hurwitz rode from his place in Stow on his 1985 Suzuki GS1100.

After a great meeting with plenty of good food and the usual joking and telling of tall tales, we all headed home. It started to rain lightly. Mat hit the road a little before Whitey did. He wanted to get home before the rain got worse but he also wanted to arrive alive so he was riding at the speed limit. The bike had brand-new Dunlop rain tires so the bike was fine on the wet road but Mat did not have any rain gear on and he was getting wet. All the traffic was moving at the same speed so Mat settled down with his feet on the back pegs assuming a comfortable slouching position for the long ride home. Occasionally a car would come up behind him and he let it pass, putting caution ahead of the fun of pacing the car. As usual he kept an eye on his rearview mirrors and he noticed a pair of headlights closing in on him at a pretty fair rate of speed. Mat let the car come close enough to reassure himself that it was not a State Police cruiser. He kept to the right to allow the car to pass him.

Instead of passing the car pulled up alongside Mat and slowed down to match his speed. Mat looked over and saw Paul Burke waving to him from the passenger window of Whitey's Pantera. Mat waved back. Then the Pantera picked up speed and pulled away. Mat thought to himself that he needed to repass Whitey. It was just one of those things, you know. So he nicked the shifter down into fourth gear and wicked up the throttle a notch. In a few seconds he was on the Pantera's rear bumper. The car was throwing up a rooster tail of water giving Mat no choice but to pass. Shifting down to third gear he cranked the throttle and passed Whitey in a burst. Just for the hell of it he opened up a little lead shifted into fifth gear and throttled back so that he had Whitey in his rearview mirrors and they were both running at the same speed. Whitey took the bait and closed the gap. Next thing you knew the Pantera passed the Suzuki leaving Mat behind in its watery turbulence. Now, thought Mat, let the fun begin. Oblivious to the rain, Mat repeated the routine downshifting and cranking past Whitey and Paul. The Suzuki was also indifferent to the rain thanks to those Dunlops. The two gladiators passed and repassed each other until pretty soon they were traveling at 80 miles an hour.

Whenever Whitey encountered traffic Mat threaded his way between the cars without slowing down. As soon as he opened a lead he slowed down to let the Pantera catch up. Not wanting to ride in the Pantera's rooster tail Mat sped up to keep Whitey in his rearview mirror. Mat kept to the right to egg Whitey on. Pretty soon they were going over 90 miles an hour and every time Whitey caught up and tried to pass, Mat turned up the heat another notch. Any time Whitey got tangled up in traffic Mat slowed down to let him catch up and then, every time he did, Mat screwed it on and maintained his lead. The rain picked up but the game went on. Whitey followed Mat until the two gladiators reached the fork in the road where they would have to part company. They both slowed down to the speed limit and the Pantera pulled up alongside the Suzuki so the dry, warm occupants of the sleek car could wave goodbye to the thoroughly soaked rider.

A few weeks later Paul told Mat that he and Whitey couldn't believe how fast a bike can go in the rain. Paul told him that he and Whitey decided that Mat was a madman. But they could not know that with the right tires a bike can go pretty much as fast as most cars in the rain. A few years later Whitey bought a Lamborghini Countach and it was unlikely that Mat's Suzuki could ever beat that car in the rain or on dry pavement. There was never a rematch.




All content copyright © 2010 Ty-Rods.org, all rights reserved.