Special Interest Club Related Items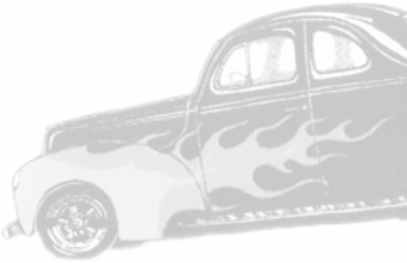 Useful Sites
Trials and Tribulations:
Humorous musings of events gone by





Going back to 1961, a bunch of the guys had gone to the NHRA Nationals in Detroit the year before, and decided to attend the first Nationals in Indianapolis, where we had reservations at the one star Catalina Motel just off the highway with a swimming pool out in front. We were out by the pool relaxing, having a beer or two, discussing our trip after our long drive. We noticed a car pull in towing a trailer with a race car on it. We met the driver, that was from California and he was Hugh Tucker and is still friends with the older members that were on that trip today. On the trailer was a 1932 Chevrolet roadster powered by an Olds motor. We decided to help out as crew because he was short on help.

Out at the strip the next day Hugh took the roadster up to the line, locked up the front wheels, put a little pressure on the throttle to stage the car and the front end collapsed, after inspection by the officials it was discovered that the tubing used was a very thin chrome plated aluminum. Back then chroming aluminum had just begun and that is what fooled the officials. We spent a good part of that night finding steel tubing and rebuilding the bent front end parts. Hugh won his class so it was all worth it, especially meeting a long time friend like Hugh.

One evening , after dinner, relaxing out at the pool discussing the days events, having an adult beverage and bench racing someone noticed a members t-bucket, parked in front of his room and he had retired early. Hot Rods usually have larger tires on the rear than on the front to give them the raked look that hot rods have. This person known for always playing practical jokes on everyone but not liking to be on the receiving end of them was extremely upset when he walked out of his room in the morning to find that some how during the night the large rear wheels were on the front and the small wheel were on the rear. There were a lot of people that were awakened by the shouting of many real loud obscenities so early in the morning. The t-bucket arrived at the track much later in the morning and the owner still is upset over having a practical joke played on him.


All content copyright © 2010 Ty-Rods.org, all rights reserved.