Special Interest Club Related Items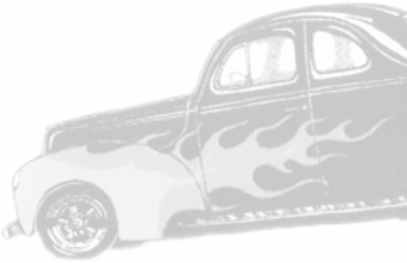 SpecialInterest Club Related Items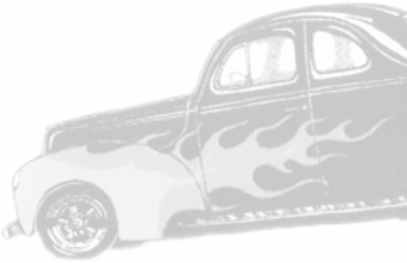 Useful Sites
Trials and Tribulations:
Humorous musings of events gone by






MY FIRST CAR by Mat Hurwitz



When I was 15 I worked part time for my Dad in his repair shop. He was a used car wholesaler and had a staff of mechanics, upholsterers, and detail men to recondition the autos he and his buyers brought in to be resold to small retail dealers from all over New England and New York. He used outside shops for body repairs and engine and transmission overhauls. I was an apprentice mechanic.

One of his mechanics, a young southerner with a thick drawl had a 1939 Ford Standard Business Coupe. I fell in love with that car. It was jet black and in very good original condition. I nagged Leo relentlessly to sell it to me and eventually he relented. I paid the princely sum of $250 for the treasure. I planned to restore, repaint, reupholster, and soup up this car so that it would be ready for me to drive legally when I turned 16. I could drive when I was 15 but only ventured out onto the roads illegally whenever I thought I could get away with it.

Now I had a dream: to own a fast "sleeper", a car that looked stock but which would command the respect of the local Hot Rodders. I went about restoring and modifying the car. I obtained speed equipment catalogs and sent away to shops in California, the Hot Rod Mecca for ideas and parts. I installed a pair of Edelbrock high compression cylinder heads, a Weiand dual carburetor intake manifold with a pair of Stromberg 97 carbs, a set of Belond exhaust headers, which fed into a dual exhaust system with appropriately loud low-loss Cherry Bomb mufflers. I also bought many chrome plated goodies including air cleaners, head nut covers, a generator cover, a crankcase breather cap, and spinner hub caps. The engine compartment looked very professional, I thought, and with its big hubcaps, whitewall tires and fender skirts it made an impressive visual statement.

In time I had its few dents repaired and got the car repainted in glossy black Duco baked enamel. My Dad's trim shop re-upholstered the interior with red vinyl: including the seat, the door panels, kick panels, and the head liner. The car looked sharp and a road test, with Leo driving and helping with a few ignition timing and carburetor adjustments, confirmed that the car was very fast. I was thrilled.

It needed one final touch: a pair of 6 inch spring-lowering-shackles to bring down the rear of the car and give it a racy look. I jacked up the car by its rear axle banjo housing and crawled under the car on a mechanic's creeper to knock off the stock shackles. When I succeeded in hammering off the last one the car chassis and body fell with a loud thud covering my face with many years of accumulated dirt which temporarily blinded me. I was a skinny kid and the chassis stopped falling just short of crushing my chest. I was embarrassed and frightened and was pinned under my car unable to move my arms or legs. I needed help to extricate me. One of dad's mechanics jacked up the chassis to let me wriggle free. I then received a stern warning never to go under a car without jack stands under the frame for safety. I never forgot that lesson and taught it to my sons at an early age.

Finally, three months before my sixteenth birthday, the car was ready. I kept track of every dollar spent on the project; $750 including the $250 paid to Leo. I wanted to test it out on the road but decided not to risk getting stopped by a policeman because I knew that would prevent me from getting my driver's license. Finally the big day came. I got my learners permit and took my mother for a ride. The car was fast and accelerated faster than anything she had ever ridden in. The loud exhaust tone almost drowned out her screams for me to slow down. I relented and chugged along at legal speeds. Before I knew it I was on my own; my car set me free.

The faithful '39 coupe took me everywhere, to school and on endless joy rides. I joined the Tyrods hot rod club. The car met with the approval of the members. My best pal, Wally, was my constant copilot. Sometimes I'd let him drive. An intake manifold vacuum gauge on the dash told us when we were making maximum fuel economy and it dropped to zero when we were racing. I installed a water injector which was supposed to increase the effective octane rating of pump gas. The car attracted attention wherever we took it. We won many (illegal) street races with it. It handled great. It never broke down. I drove it all year round.

In time I sold the '39 Ford to Wally for the same $750 I had invested in it. I will always remember my first car. Since those teenage years I have owned several more sophisticated hot rods, all faster and fancier than that car but that 1939 Ford Coupe remains my all time favorite for the memories it gave me.





All content copyright © 2010 Ty-Rods.org, all rights reserved.