Special Interest Club Related Items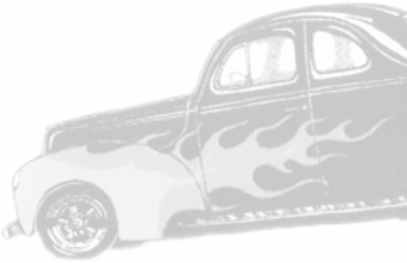 Useful Sites
Trials and Tribulations:
Humorous musings of events gone by







No, not taking money at a pool table or making a fast buck by illegitimate means, or making a fool of yourself with some blonde bimbo at a bar. I'm talking about the absolute delight of hustling down the highway in control of a nimble, responsive automobile. Ideally, constructed with your own hands, or at least acquired by the monetary result of your expertise in some socially accepted field of endeavor.


As I suggested the vehicle needs to be quick, stable and a joy to put through its paces, much like a polo pony, or modified highly maneuverable aircraft.


The playing field can be ordinary highway, preferably multi-laned, passing lesser opponents at will, while timing said conquests smoothly with precision and aplomb. No violent maneuvers or erratic behavior, just smooth consistent progress through the congestion generated by the oblivious Shepherd and his clueless flock following amiably behind. And your progress doesn't need to be breathtaking. Ten miles per hour faster than the average pace will achieve the requisite euphoria I'm referring to. It just needs to be consistent to succeed. As soon as you get bogged down in a bunch with no way around, it loses its enchantment.


This constant progress requires concentration and anticipation far beyond what the average motorist demonstrates as he comes up behind a slower vehicle and then decides to pass.


No, this foresight requires the expertise of a top quarterback on your favorite football team who visualizes where each of the opposing players will be, long before he throws his pass. If you are correct in your calculations, the opportune openings emerge magically. If you are wrong it's time to rethink the playing field while taking small advantages as they occur.


The end result is complete satisfaction and you arrive at your destination delighted with your performance and refreshed rather than disgruntled at your fellow mans stupidity, and the mundane effort of most motorists. The time you have saved is immaterial, it's the gratification of a job well done that evokes the elated feeling not easily achieved in our lives today.


Develop the expertise. It's worth the energy and as a bonus your chance of being involved in an inattentive accident becomes most unlikely. This alone makes the effort a major plus in your journey through life. So learn the technique, and if your ride happens to be a late model dark colored Crown Vic, with the front half of a ski rack screwed to the roof, it becomes that much less difficult.


Jack Crosby

2006








All content copyright © 2010 Ty-Rods.org, all rights reserved.